Josep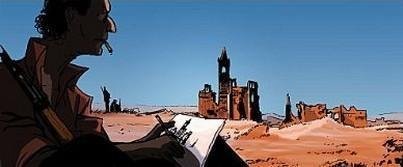 A feature film by comic artist Aurel and director Jean-Chales Mbotti Malolo.
"A dying man tells the life story of the Catalan painter and draftsman Josep Bartoli. They have a special and secret connection. The old man's memories are confusing, and reach back to the troubling period of World War II."
All rights reserved to Lunanime
Cash for Trash: Urbanus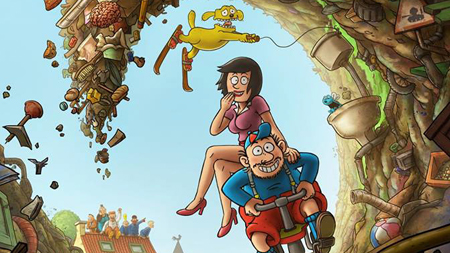 An animated movie based on the popular comic books by stand-up comedian Urbanus.
"The little town Tollembeek is in need for money. They become the new waste dumpsite of the world in exchange for hard cash. The adults celebrate, but Urbanus and his little friends try to get rid of the corruption in their town."
Go watch it in cinema theatres from 25th of february 2019.
All rights reserved to Ka-Ching Cartoons
Sex, say what?!
A teaser for a sitcom about teenagers and sex education.
"Four friends growing up, experiencing new feelings, their bodies changing, hormones raging and having love challenges."
All rights reserved to Andreas de Ridder and Emilie Timmermans
Panta Rhei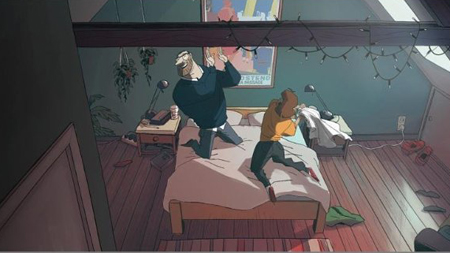 Beautiful 2D short film by Wouter Bongaerts. Designs by Joris Bergmans.
"Stefaan is tormented by the water that keeps seeping into his life, like endless rain.
He tries to flee the water, just like the stranded whale he finds."
All rights reserved to Wouter Bongaerts
Funan, le peuple nouveau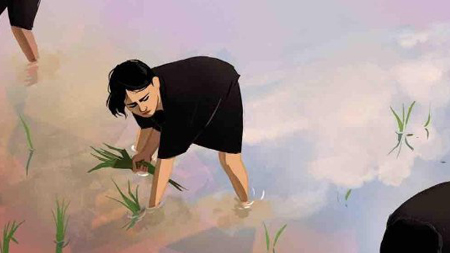 2D Feature Film by Denis Do, made in Toonboom.
"This first feature film of Denis Do, with beautiful graphics, is about the invasion of the Khmer Rouge in Cambodia. His mother was put in a work camp and seperated from his younger brother for 4 years. A stunning story"
Go watch it in cinema theatres from 13th of march 2019.
All rights reserved to Lunanime
Abracadabra
A pilot episode directed by Wouter Bongaerts.
"A funny story about 2 friendly rabbits living inside the hat of a magician."
All rights reserved to Studio Souza and Vivifilm
The Night
An autobiographical documentary from Steffan Strandberg(Norway)
"The Night is about the last summer of 10 year old Steffan and his little brother living with their mom. Steffan had a rough childhood in Norway, because his mother was an alcoholic. It is partly live footage (8 mm) and partly animation."
All rights reserved to Walking The Dog
Disgusting Sounds People Make
A compilation of shorts directed by Paul Driessen. This short about a crooked drunk pirate was led by Pieter Vanluffelen.
All rights reserved to S.O.I.L.

Un Plan D'Enfer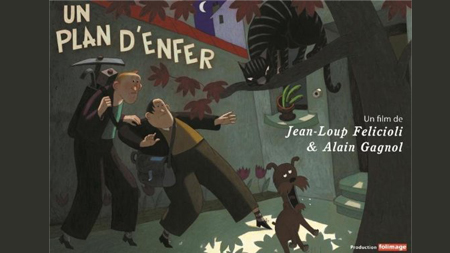 'Un Plan D'Enfer' is a traditional animated shortfilm of the directors Alain Gagnol and Jean-Loup Felicioli. (Une vie du chat and Phantomboy). Ingenious!
"Two small town crooks have a plan to get rid of the guarding dog that holds the door for the loot: a big sac of gold! Unfortunately things don't always go as planned."
All rights reserved to Folimage and Lunanime
> visit Lunanime
> visit Folimage

Deadly Drive-In Disaster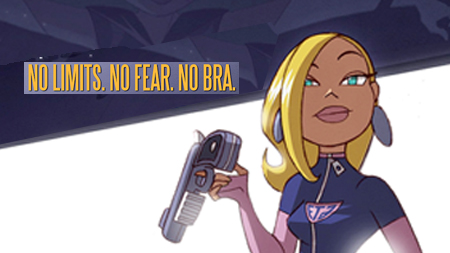 Deadly Drive-In Disaster will be shown in theaters before 'Spectre'​ (James Bond movie) from 6 November in The Netherlands. A short by Arjan Wilschut. Director and amazing animator on this film.
"Secret agent SOLA POWERS stops a UFO invading a drive-in movie. They didn't even see her luscious body coming! With a little cinematic help, she saves humanity."
All rights reserved to Comic House
> visit Comic House
> visit Arjan Wilschut
Rapsody en Rose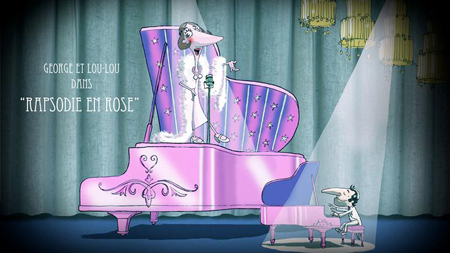 2D animation in TV paint.
A short film made by Bram Mondy.
"George finds himself in a nursery home looking back on the time he was a musician together with his lovely wife."
All rights reserved to Lunanime
Commercial European Elections
I animated this commercial for the European elections in Toonboom.
All rights reserved to Volstok
Phantomboy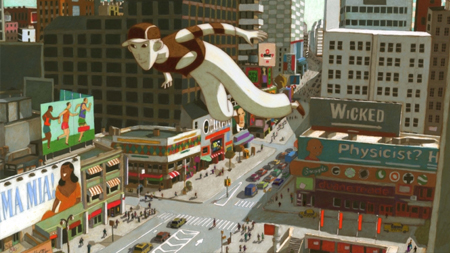 The second movie of Alain Gagnol and Jean-Loup Felicioli. After the Oscar-nominated 'Une vie de chat' they made this movie in a similar graphic style, with beautiful animation and again a well-brought story.
"Alex, a New York policeman is investigating a mysterieus crook, when he ends up in the hospital. There he meets Léo, a little boy that can transcend from his body and into a ghost. He's the ony one remaining to help Alex fighting crime."
Working on this 2D feature film on paper is wonderfull. The movie will be fantastic!
All rights reserved to Folimage and Lunanime
Lilly the Witch
"Lilly is an ordinary 9 year old girl, or so she thinks until the day that she stumbles upon a magic book which turns her into a witch. From then on she experiences many funny and wild adventures that takes her all over the world. Hector is a cheeky little green dragon, Lilly's friend and an expert on magic!"

Storyboarding for a Flash tv-series of the little witch Lilly, in Toonboom.
First episodes are coming soon!

All rights reserved Grid VFX.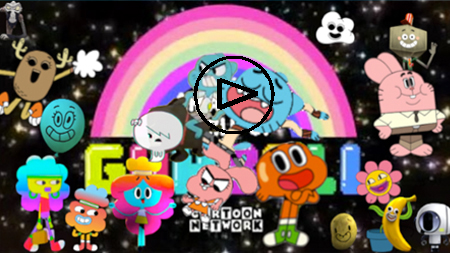 A British - American Flash animated TV series Created by Ben Bocquelet and produced by Cartoon Network Europe.
"A domestic chaos where a fat bunny and a cat made children and adopted there pet-fish that had grown legs. Gumball and his sister and 'brother' try to go to school and be a normal family, but there's always some silliness lurking around the corner."
Working as a junior animator, on the second series of 'The amazing world of Gumball' for Cartoon Network in London for 6 months in total (Spread out over the year), has made me a very lucky girl!
Gumball won Bafta's and several other awards in 2011, 2012 and 2103. It has witty characters, amazing visuals and backgrounds, is super-funny, and became a smash hit in the USA.
All rights reserved to Cartoon Network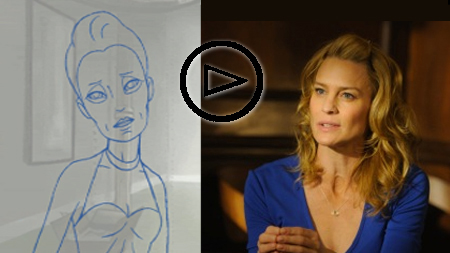 Directed by Ari Folman, know for his animated award-winning feature 'Waltz with Bashir'. 'The Congress' is a combination of live-action and animation, with actors like Robin Wright, Harvey Keitel and Danny Huston.
"An aging, out-of-work actress accepts one last job, though the consequences of her decision affect her in ways she didn't consider. "
I have been working on this amazing feature film for 9 months, as a 2D animator and assistant. In Toonboom, drawing the old fashion way. (or call it 'tradigital' if you really want to.) And it looks lovely! The designs lean towards Max Fleischer' style. It will be a very inspired Sci-Fi movie, with some great animation.
All rights reserved to Walking The Dog
> visit Walking the Dog
Feature Film from director Enzo D'Alò and Lorenzo Mattoti (I). Produced by Iris Productions, Cometafilm (L), Walking the Dog (B) and 2d3D Animation (F). Release 2012.
"Created by a woodcarver named gepetto, Pinnochio, the wooden puppet, dreams of becoming a real boy. After the book of Carlo Collodi."
I did animation for Pinocchio in Walking the Dog studio, Brussels. I started out as clean-up artist, but after 6 weeks I became assistant animator. Gradually I've been put on animation as well.
All rights reserved to Walking The Dog
> visit Walking the Dog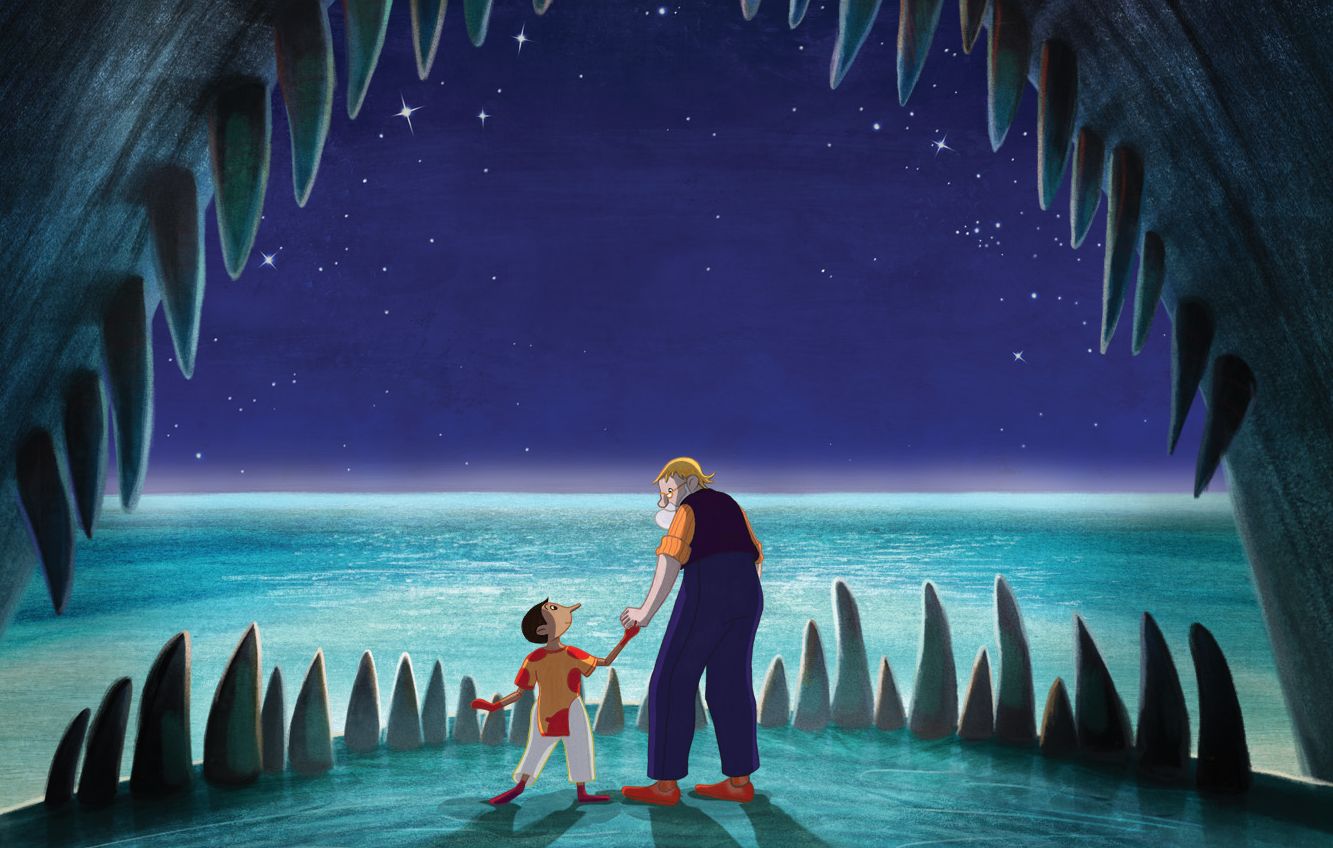 Storyboards and designs of 'Pilot episode of TocToc'
Belgian - French Production
redesigning the sets and the characters for 'TocToc'
a new 3D tv-series made in Maya.
I also redid the complete storyboard of the pilot episode.
And afterwards made some props in 3D.
So, watch the flowers closely. If you see a bromelia, it's mine. My first 3D model ;)
"Toctoc is an hungry caveman with many inventions... coming soon"
All rights reserved to Creative Conspiracy.

> visit Creative Conspiracy
> visit Creative Conspiracy's Toctoc

Handdrawn animation and assistency on 'Titeuf'
I've worked as an assistant and animator on this feature in Brussels at a studio called Walking The Dog and in association with the ex-Disney studio of Paris now known s Neomis.
Lead animators in this film: Iulian Grigoriu and Paul De Blieck
"Titeuf is a joung boy with a lot of imagination. His parents are having problems and Titeuf has to learn how to understand grown-ups. A movie about Titeuf, the creation from the well-known french comicbookdrawer Zep."
All rights reserved to Walking The Dog
> visit Titeuf the movie
> visit Walking the Dog
> visit Neomis